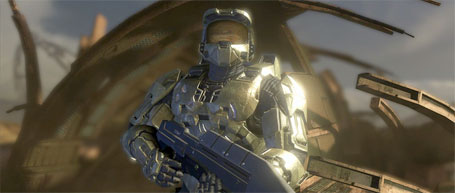 Bungie Shocks World with Surprise Game Announcement:
Nobody saw it coming. Halo 3! Who knew? For the last year or two, people have speculated about what our next project was and surprisingly, in all that time, not a single person guessed that it would be Halo 3. Not one.

We declare it the best kept secret ever.
Oh very funny, Bungie!
Continue Reading Add comment 14 years, 3 months ago