Nathan Sawaya's work is normally made out of LEGO, but this one's a bit different. Sweet Heart is made out of Necco Conversation Hearts! I had no idea people made sculptures out of these little hearts, but there you go.
This is crazy — just look at the veins made out of purple hearts! Looks pretty realistic, huh?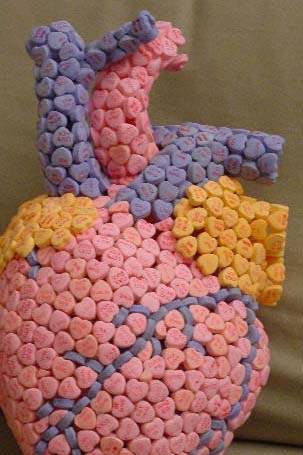 You can see more photos of this at Nathan's website, along with his other pieces made out of LEGO.
(Thanks to Candy Addict, where I discovered this.)
1 comment 14 years, 5 months ago