Topic: Living it Up 14 years, 8 months ago
Hey everyone, sorry for not having updated Digital Kaleidoscope for almost two weeks! I've been extremely busy organising the Digital Media graduate screenings for COFA Annual 05, our end-of-year exhibition.
Let me start to make up for it by posting some photos and video from the partying that followed opening night. We started at the Palace, then onto the Judgement and then to Kings Cross, before we all finally crashed at Jason's again.

Lucy seemed to be bored with COFA Annual 05… (enlarge)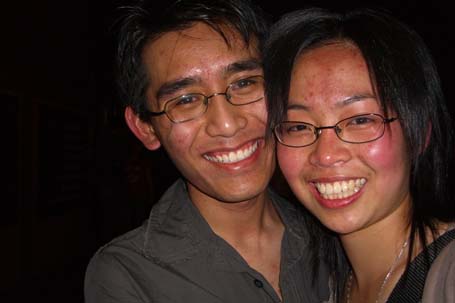 …until I came along!

(enlarge)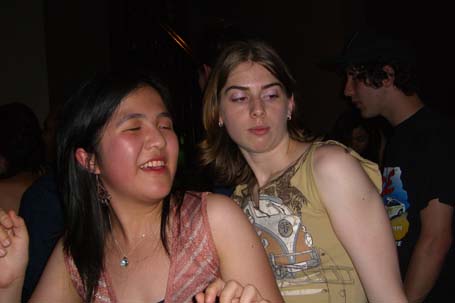 On the other hand, Fi was having a whale of a time with Gemma… (enlarge)

…tearing it up with Fahud… (enlarge)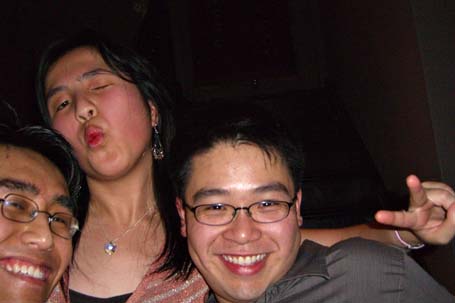 …and well, even Marcus and I got a go!

(enlarge)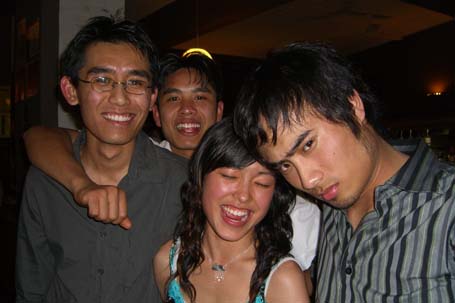 Of course, everybody wants a piece of Michelle, including Kly, but she went home with Lala! (enlarge)
The trip from the Palace to Taylor Sq proved interesting too, with Johnny singing constantly. No wonder the neighbours hate us… I think Juliet was yelling at Debs to try not to kill her boyfriend?

(open/download)
(This is my first attempt at embedding video on Digital Kaleidoscope, so please let me know if you have any difficulties viewing the videos. I chose Windows Media simply because the videos that my Casio Exilim EX-Z750 take are in a MPEG-4 format that QuickTime can't natively read.)

Waiting at Taylor Sq deciding where to go next, Johnny and Jason just couldn't wait to get it on (enlarge)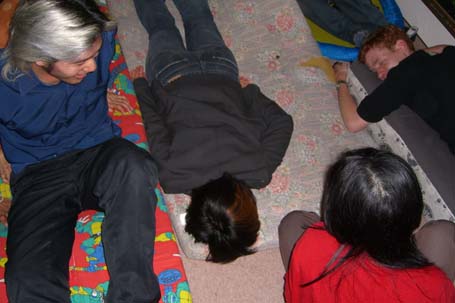 When we eventually got to Jason's, Jo tried out a new sleepin position (enlarge)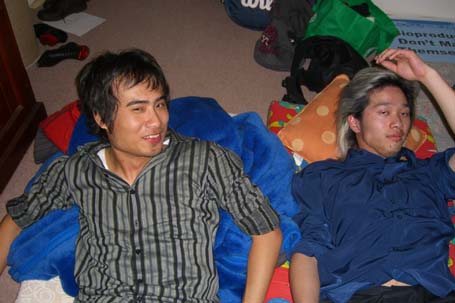 And let's not even ask what these two boys are thinking of getting up to… (enlarge)
There are some further incriminating photos from the night that I'd better not post, so I'll leave it there. I'll have photos and videos from Jan's party up in the next few days.
Some more photos from the COFA SA after-party at the Palace
Jo's photos from the night on Flickr